The Future of Sherwood's Past
The Sherwood Forest Archaeology Project Links Page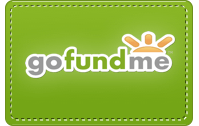 Visitors since 7th November 2013
Mercian Archaeological Services CIC
Community Archaeology in the East Midlands,
Community Archaeology Nottinghamshire, Excavation, Research, Volunteering, Community
Archaeology Derbyshire, Training, Social, Learning, Community Archaeology Leicestershire,
Heritage, Involvement, Belonging, Knowledge sharing, Community Archaeology Lincolnshire,
Topographic Survey, Talks and Presentations, Outreach, Archaeology Projects , Open
Days, Schools, Finds Processing, Day Schools, Field Schools, Young People, Archaeology
and History of Sherwood Forest, Pottery Research, Medieval, Roman, Prehistoric, Community
Interest Company, Community Archaeology Nottinghamshire.
Community Archaeology in Nottinghamshire
Community Archaeology in Derbyshire
Community Archaeology in Leicestershire
Community Archaeology East Midlands
Community Archaeology in Lincolnshire
© Mercian Archaeological Services CIC 2013. Registered Business No. 08347842. All Rights Reserved.
The Sherwood Forest Archaeology Project aims to provide a central hub for Sherwood Forest heritage, and to promote the work of groups in the forest.
It also seeks to build an inclusive partnership to promote the landscape and heritage of Sherwood Forest, from the bottom up.
Below are links to partners and friends of the project as well as useful resources for people interested in Sherwood Forest and getting involved:
Click on the image below to see the project blog:
Award Winners 2016
for "Engaging people in the heritage, history & archaeology of Sherwood Forest".
Official Sherwood Forest Archaeology Project T-Shirt for just £9.99 +p&p
Official Sherwood Forest Archaeology Project Coffee Mug for just £8.50 +p&p
World-wide Robin Hood Society
Project page links:
-------------------------------
-------------------------------
-------------------------------
-------------------------------
-------------------------------
-------------------------------
-------------------------------
-------------------------------
-------------------------------
-------------------------------
-------------------------------
-------------------------------
-------------------------------
-------------------------------
-------------------------------
-------------------------------
-------------------------------
-------------------------------
-------------------------------
-------------------------------
-------------------------------
-------------------------------
-------------------------------
-------------------------------
-------------------------------
-------------------------------
-------------------------------
-------------------------------